Wisdom Tooth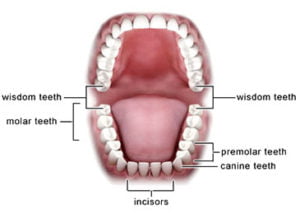 Dr. Praveen Kurapati has special interest in removing difficult teeth including Wisdom Teeth.
Wisdom Tooth Extraction is often done in the chair at Deeragun Dental. Before removing a wisdom tooth, our dentist will evaluate the wisdom teeth both clinically and with X-rays and discuss the options.
General Anesthetic…
General Anesthetic may need to be used, especially if several or all of your wisdom teeth were to be removed at the same time or if you are a nervous or anxious about the procedure. General Anesthetic procedures are usually done at the Mater Hospital, Hyde Park. This procedure is a day surgery and you will kept in the hospital for a few hours after the procedure is complete for observation. It is recommended that you don't eat or drink at least 6 hours prior to the surgery or as suggested by the Anaesthetist. If you have any further questions or you would like a consultation with Dr Praveen regarding Wisdom Teeth please don't hesitate to call us at Deeragun Dental, we are happy to help.

Post-Operative Instructions
Post-operative care following a tooth extraction is essential for healing and preventing complications. You will be instructed to avoid certain foods and also keep the surgical site clean at all times. If you are prescribed an antibiotic, it is important that you complete the course of treatment to prevent infection. Finally, you may be advised to avoid smoking or drinking through a straw, as doing so may delay the healing process and cause a condition known as 'dry socket.'
Treatment