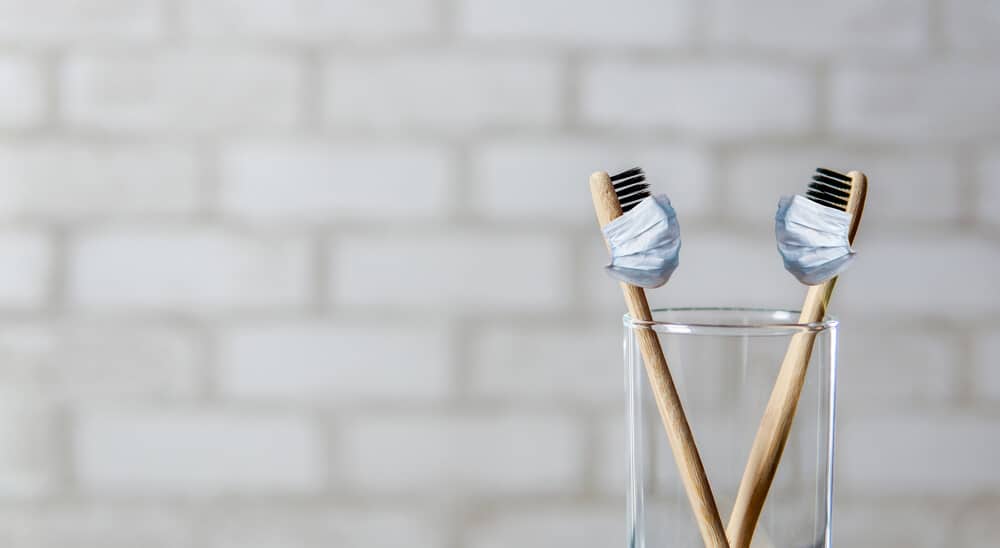 It is common knowledge that toothbrushes need to be changed every three months or so. However, there are times when you need to replace your toothbrush much sooner than that.
Did you know that there could be a connection between Covid and toothbrushes? In the event of illness such as you contract Covid-19 or another type of virus or cold, there are different protocols requiring you to change your brush.
Covid can spread without some sufferers showing any symptoms at all. It is really important to be vigilant about your dental health during times of infectious illnesses.  Read on to find out more.
Change your toothbrush if you actually have Covid or any other illness.
If you are unfortunate and contract Covid-19 you need to change your brush after recovering from Covid-19. Your toothbrush will be teeming Covid-19 and the longer you have it around the more chance you have of infecting others in proximity to your toothbrush.
Never share toothbrushes
It should go without saying that you should never share toothbrushes at the best of times. Our mouths are breeding grounds for bacteria and brushing them is a line of defence against said bacteria. By sharing a toothbrush you are increasing the number of bacteria your mouth is exposed to.  Also, if the person you are sharing a toothbrush with has a virus or cold you are extremely likely to catch it. It is not the best practice in any event. If you are doing this, stop immediately and change your brush and make sure you are the only person using it.
Distance toothbrushes
It's not just you that needs to practice social distancing, your toothbrush needs to as well. Keeping your toothbrush in the same holder or area of your washroom creates a strong likelihood of colds and viruses like Covid-19 being transmitted. Keep your toothbrush in a separate spot from your family members or roommates and change them after recovering from an infectious illness.  
Disinfect the handle if there is an outbreak
If you are concerned about a recent outbreak in your area of Covid-19 or similar you can take preventative measures such as disinfecting the handle of your toothbrush regularly and soaking your toothbrush in an antibacterial mouthwash. It's not a silver bullet in terms of preventing Covid but it can help.
Other steps you can take:
Make sure you wash your hands after brushing and flossing your teeth. As many viruses are transmitted through fluids it is very important to wash your hands after touching your mouth to prevent other people from being infected.
Try not to use the same toothpaste for everyone. It may not always be an option but if you can use individual toothpaste for every member in your household you can lower the chance of an infectious virus from being transmitted.  
Here at Deeragun Dental, your health is our primary concern! For more information, contact us at Deeragun Dental by calling 07 4751 5999 or book an appointment online. We offer interest-free payment plans with Zip Pay and National Dental Plan.